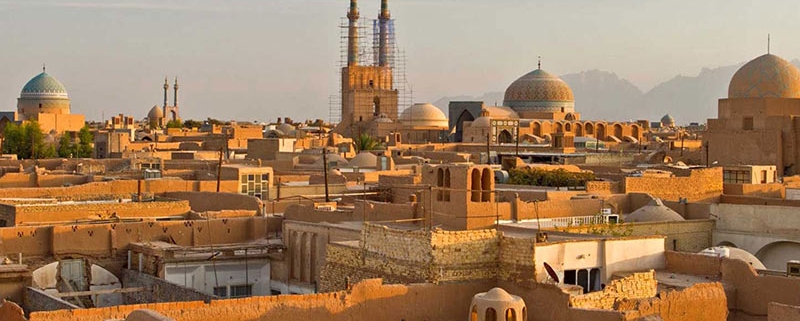 Best places for Instagram photography in Iran + Photos
The dominance of social media in our lives has created new trends in every aspect of our life and traveling is not an exception. Instagram photography in Iran has become a strong reason for many travel lovers around the world to travel to this ancient land. Iran is full of stunning beauties that can enrich your Instagram feed, here in this article we would like to introduce some of these places letting you take the most incredible photos.
Shah Mosque – Isfahan
Having been built about 400 years ago by the command of Shah Abbas I Safavi, Shah mosque is the best example of Islamic architecture. Traveling to Iran, no tourists tend to miss this graceful mosque with its picturesque architecture.
The unique architectural feature of the Imam mosque is its acoustic characteristic. Speaking under the dome, you will be clearly heard by anyone standing inside. However, the variety of blue tilework here is also an amazing visual feature of this mosque which can make fascinating shots.
The entrance door is known for its perfect Muqarnas technique, which has been ornamented by the shrubs. The entrance is also one of those impressive photography spots.
Spending about a day visiting the whole Imam Square, you could take enough time for Instagram photography in Isfahan.
Nasir al-Mulk Mosque
Nasir al-Mulk mosque or the "Pink Mosque" is one of the most photographed tourist attractions in Iran. You may have known Iran through the photos which have been taken in this mosque. The place is also known as "Iran Museum of Colors" due to the diverse patterns of light reflected through the colorful mirror works out of the window bringing about an irresistible photo spot.
The Pink tilework of the mosque is quite fascinating by themselves despite many other mosques in Iran and around the world enjoy blue tilework which is typical of Islamic architecture. The graceful place of worship is a frequently-visited attractions in Iran, many tourists spend days to take impressive photos as the unique architecture employing various colors is so eye-catching.
The best time to visit the place is from 9 to 11 in the morning.
Golestan Palace
On your travel to Iran, you would probably visit Golestan Palace which is a fine example of Persian art, history, and architecture. Located at the heart of the capital in Tehran, this great palace is carrying memories from Safavid to Pahlavi era, about 400 years of Iran's history. Golestan palace is the most exceptional structure in the core of historic Tehran. Registered on UNESCO world heritage list in 2013, the palace is full of astonishing aesthetic features and is a well representative of Iranian fine art mixed with European architecture and technology and is definitely one of the most impressive places for Instagram photography in Iran.
Vank Cathedral, Isafan
The whole district of Jolfa, where the migrated Armenians have been settled from 400 years ago, attracts many visitors every day. There are more than 13 churches in the districts, and Vank is the most famous one. Displaying a mix of Islamic and Armenian architecture, the interior walls of the building are covered with unique collections of beautiful frescos that display stories mainly from the holy bible. The display of frescos on tiles with glorious gold and blue frames has created a pleasant and lovely setting inside the church for photoplay lovers. Looking for amazing architectural beauty and interior design to take photos? Vank Cathedral is a not to be missed one!
Eram Gardens, Shiraz
Searching for more places for Instagram photography in Iran? Then you are strongly recommended to visit Eram garden in Shiraz. Pesian gardens are famous for their outstanding features and Eram garden is a gem among them! Being a botanical garden has brought about variety of plants including tall cypress trees and gorgeous flowers to be grown up here which are quite impressive for Instagram photography, especially during spring, you can find many people in the garden walking and taking photos. Fall is also another amazing time here to nourish your Instagram page with colorful leaves on the ground.
You will regret not visiting this stunning garden, add it to your list right now!
Iran Deserts
No matter where you come from, Iran enjoys the variety of deserts with diverse geological and aesthetic features you can never stop yourself appreciating them.
Iran deserts are mysterious landscapes; you could easily be attracted to the infinite golden sand dunes and get lost in the silence of the place. Talking about photography, every time of the day offers its own captivating beauty you would not like to miss; shining sunrise in the morning, direct sunlight on the golden dunes at noon, gorgeous sunset and countless luminous starts at night.
It is interesting to know that not all Iranian deserts looks the same; while Maranjab desert is famous for its pretty soft sand dunes, Shahdad or Kalout desert resembles much like the surface of Mars with their giant geological structures formed due to severe erosion.
For Instagram photography in Iran, the deserts are strongly recommended!
Persian Gulf – Qeshm & Hormoz Island
Surrounded by the endless blue waters of the Persian Gulf, biologically diverse mangrove forests, magnificent beaches the island is quite rich in terms of geotourism and ecotourism sites which are amazing spots for Instagram photography in Iran.
Visiting the star valley that pretty much resembles Hollywood cities is specially suggested around sunrise or sunset hours.
Visiting Hormoz island would probably be the integral part of your trip to Qeshm to take more fascinating landscape photos. The island is famous for its colorful sandy beaches. The geological features in Qeshm and Hormoz would absolutely satisfy your aesthetic taste and will make your Instagram page more eye-catching than ever.
It is interesting to know that both islands are free-trade zones, and as a foreign tourist you would not require visa for up to 14 days.
Yazd – the rooftops
Yazd rarely resembles other cities you have visited before! The architectural features and the materials used in this city, that well match the climatic condition, have been stable for thousands of years. You will be truly fascinated by the extraordinary beauty and the atmosphere of this city.
The most recommended way to make the best of Yazd is visiting the rooftops. The mud-brick houses and labyrinth-like alleys in Yazd can normally be seen in movies, not the real life. That is why the typical architectural features of this city such as fascinating Badgirs (meaning wind catchers) acting as natural ventilators, the domes and the mud-brick light brown view of the rooftops are picked by travelers who are fond of photography.
Are you planning to travel to Iran? Check out our Iran tours.
https://irandoostan.com/dostcont/uploads/2020/03/Yazd-Rooftops.jpg
600
800
Farima Fehrest
https://irandoostan.com/dostcont/uploads/2018/05/logo-idt2-09.png
Farima Fehrest
2020-03-17 19:53:57
2023-09-04 11:48:23
Best places for Instagram photography in Iran + Photos