Shazdeh Garden is a green oasis lying in the heart of the desert. Located near Mahan in the province of Kerman, Bagh-e-Shazdeh or Shazdeh Garden (Prince Garden) is one of the historical Persian gardens with a rectangular plan constructed during Qajar dynasty in late 1900s. Similar to other great Persian gardens such as Eram Garden or Dowlatabad Garden, it is also inscribed on UNESCO World Heritage List.
What is very amazing about Shazdeh Garden is that it is located in the desert where nothing exists but dry plains. However, the entrance of the garden welcomes tourists to the earthly paradise. Putting a step inside Shazdeh Garden, one can see the pools streaming along the garden, the trees offering shade to the pathway, and the flowers spreading perfume everywhere. Later, the façade of an old pavilion appears from behind the fountains and the stairs lead the visitors toward the pavilion.
The perfect plan of Shazdeh Garden, the architecture of the pavilion, and its interior design and decorations all reflect the Iranians 'elaborate art, culture, and lifestyle.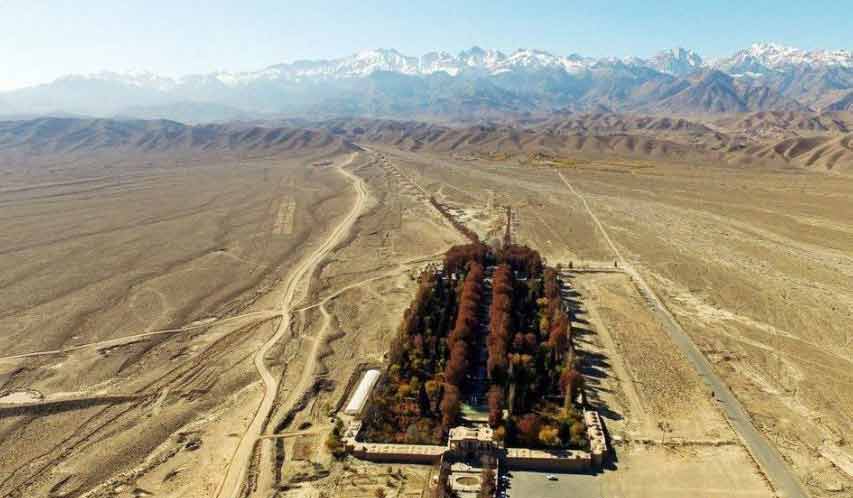 Shazdeh Garden a great sample of Persian gardens located in the heart of the desert
In order to supply water, Qanat technique is applied. Since there is a natural slope in the garden, the Iranian engineers took advantage of gravity to irrigate plants. Therefore, water enters the garden at the upper side and the stream runs through the terrace-shaped pools of the garden to irrigate trees and flowers. That is why Shazdeh Garden enjoys a variety of trees with different functions; the wind break trees like pine and cypress, shade trees like poplar or wild elm, and fruit trees like peach or plum.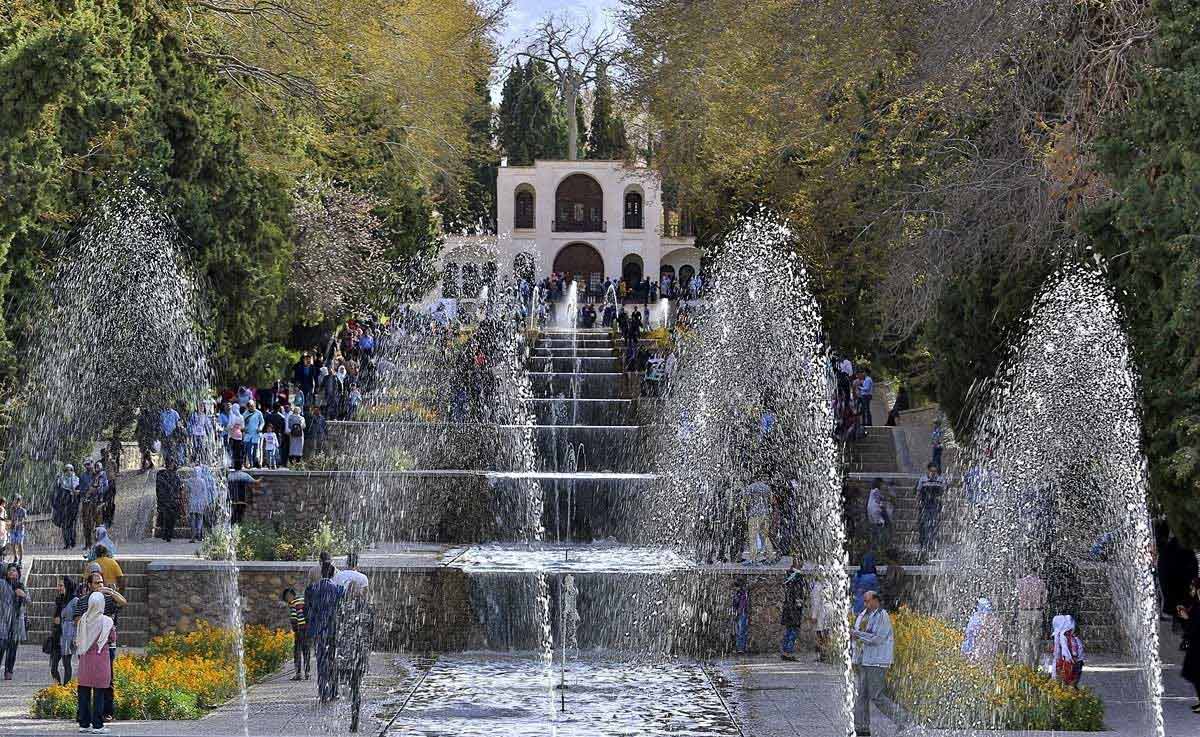 A view of Shazdeh Garden in Kerman province, Iran
Separated from its surrounding desert by high walls, Shazdeh Garden brings comfort for the visitors. As a great sample of Persian gardens, Shazdeh Garden hosts many tourists who travel to Iran especially in spring and summer. Therefore, tourists will have the chance to explore the specific features of Shazdeh Garden, and to enjoy its peaceful atmosphere.
Having planned to visit Iran? Find more about Iran visa.
https://irandoostan.com/dostcont/uploads/2017/07/Shazdeh-Garden-Persian-garden-Iran-21.jpg
1069
1916
Travel to Iran 1
https://irandoostan.com/dostcont/uploads/2018/05/logo-idt2-09.png
Travel to Iran 1
2017-07-05 13:44:15
2021-11-29 09:50:22
Shazdeh Garden is a green oasis lying in the heart of the desert