Handicrafts are part of tangible cultural heritage of all nations. This cultural component can lead to economic development. Regarding the role of handicrafts in tourism and development, the World Crafts Council (WCC), affiliated to UNESCO, was founded in 1964 to help economic growth and to encourage craftsmen across the world.
Handicrafts, as cultural souvenirs, play a main role in tourism too. Many countries, considering the handicrafts as the main core in tourism development, establish the tourism facilities near main handicraft production centers. Some try to show their originality and identity by offering new products made through combination of their national symbols with their handicrafts.
Iran is one of the major handicraft centers in the world. The tours to Iran are often in favor of buying Persian handcrafts, especially Persian carpets and miniatures. "Iran, enjoying a great diversity of handicrafts, is getting developed in this area.
If you are planning to travel to Iran, here is the link to online Iran visa.
Different countries have decided to develop handicrafts throughout the world by not underestimating it as only decorative objects." Esfahan Provincial Governor Rasoul Zargarpour was quoted as saying by ISNA.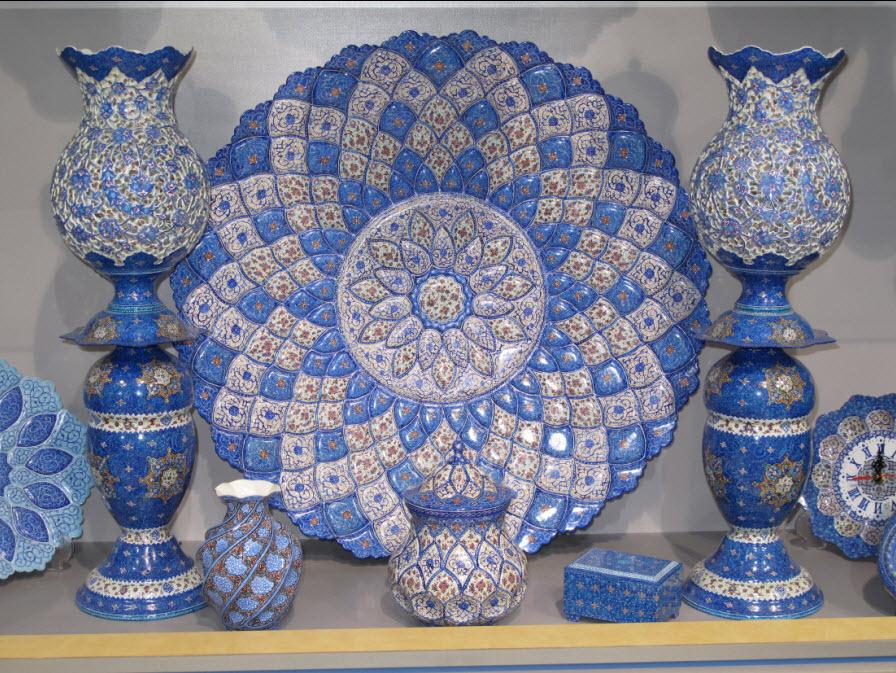 Persian Enameling
Special attention is dedicated to handicrafts, especially in rural areas, by making rules for handicrafts in Iran 6th Development Plan, he said. He noted that the development of handicrafts have a main role in employment, entrepreneurship and economic growth. Establishing large handicraft workshops and knowledge-based centers for handicrafts, forming export committees, finding new markets, and making targeted policies to encourage more craftsmen to be active in international markets should be among our programs.
"Tourism and handicrafts are two main elements in resistance economy. Naqsh-e Jahan Square is the center of genuine handicrafts. Last year, Shahreza was registered nationally as the city of pottery. Moreover, Mehr Gerd Village is going to be introduced as the village of handicrafts in the world",  Jafar Jafarsalehi deputy head of handicraft department of Isfahan ICHTO said.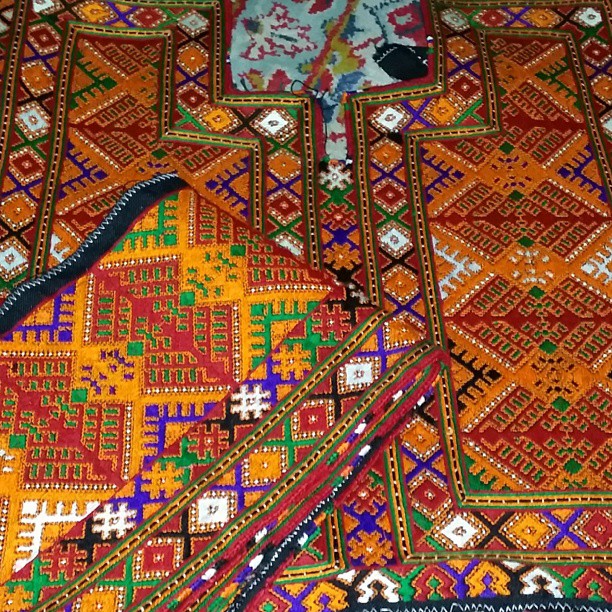 Balochi Duzi, a kind of Iranian handicraft
There is a mutual relationship between tourism and handicrafts. Handicrafts are one of the factors influencing on the tourists attraction, and tourism development will end in growth of handicrafts production and sell.
https://irandoostan.com/dostcont/uploads/2017/06/Miniature.jpg
560
840
Iran Travel
https://irandoostan.com/dostcont/uploads/2018/05/logo-idt2-09.png
Iran Travel
2017-06-15 11:30:06
2021-11-23 14:27:03
The Role of Handicrafts in Tourism and Development