Trekking in Iran: The Best Trails & routes
A country with an ancient civilization embracing various cultural attractions! This is the image that crosses one's mind when thinking about Iran. There are fewer people who think of it as a country that welcomes adventurous activities especially trekking. With diversity in mountainous landscapes, deserts, and forests, Iran provides a great opportunity for those who wish to travel to Iran for having a great experience of Trekking in Iran.
Trekking through the mountains of Iran
Astonishing though it might seem, the reality is that mountains approximately make half of the vast area of Iran. Iran with 1500 peaks over 3000m is one of the most mountainous countries in the world.  Alborz and Zagros are two significant mountain ranges covering north and west of Iran, while other mountains are scattered in different parts of the country.
The Alborz (Alburz or Elborz) mountain range in the north of Iran has been extended from the border of Azerbaijan along the coast of Caspian Sea to the Aladagh Mountains of Khorasan. Many high peaks and spectacular waterfalls are located in the heart of Alborz mountain range.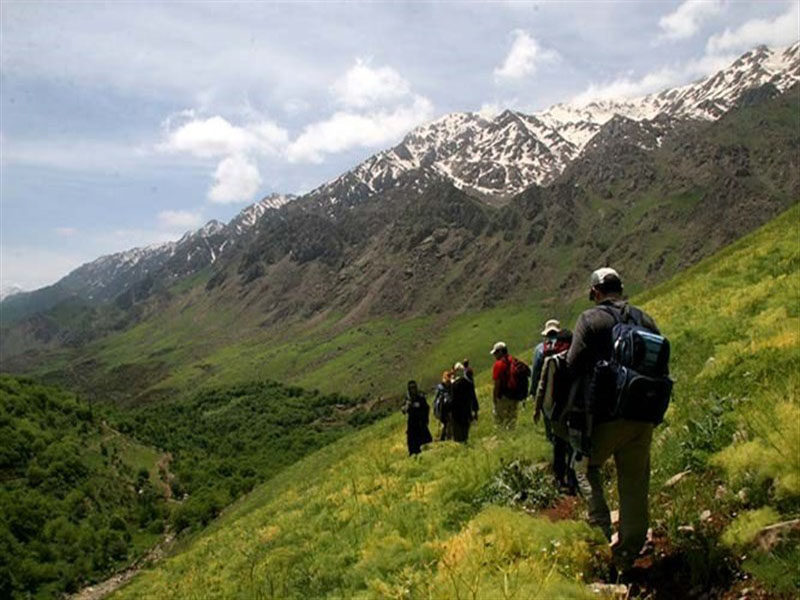 Trekking in Iran – Trekking in the gorgeous mountain trails of Iran
Mount Damavand is the highest peak in Iran and the Middle East. Moreover, it is the highest volcano in Asia. It has a short distance from Tehran, therefore it is one of the most accessible high mountains and it seems great for the trekkers who travel to Iran. Mount Damavand, a volcanic mountain integrated with Persian mythology, is approximately 5610 m. high. According to the legends, a three-head dragon was chained to the mountain forever. Damavand Mountain is a symbol of the glory of Iran and it is called the roof of Iran. It offers a great opportunity for climbing and trekking with different levels of difficulty during the four seasons of the year (trekking in Alborz & Zagros tour).
Talysh Mountains (Talesh Mountains) are also located on the Alborz mountain range. Tourists who experience trekking in Talysh Mountains have the chance to get familiar with Talysh, Gilac, and Azeri-Turkish languages, their rich cultures, and sometimes their nomadic lifestyle.
Tochal Mountain is located on the Alborz mountain range as well. Since it is very close to Tehran metropolitan area, it is a preferred trekking trail for those who live in Tehran or wish to experience trekking in Tochal Mountain.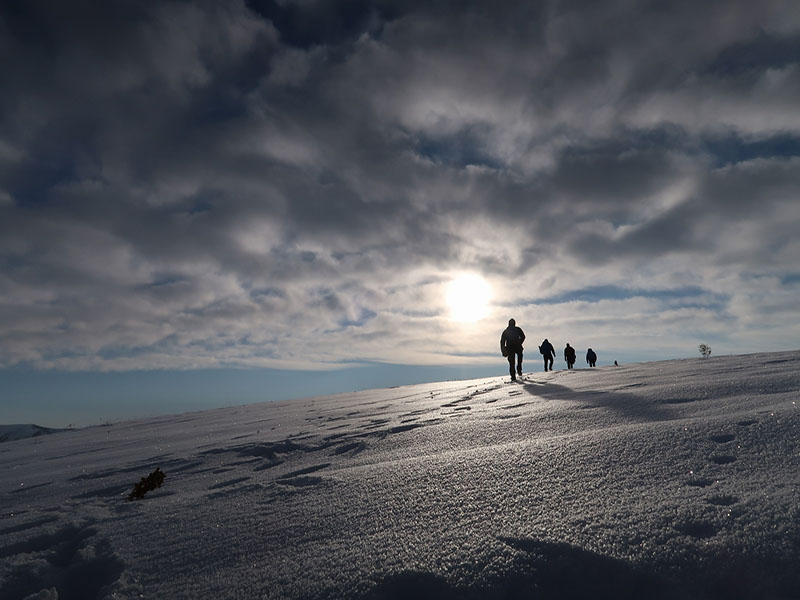 Trekking in Iran – Trekking in the wonderful mountains of Iran
The Zagros mountain range has also its fantastic trekking and hiking routes. The peaks of Zagros have steep slopes, very narrow gorges and deep valleys. Oak forests spread throughout the Zagros Mountains, inverted tulips plains, Kohrang Lake, Popular hiking route of Zarivar Lake, the breathtaking beauty of Uraman Takht village, high peaks of Zard Kuh, and Dena long trail through the Zagros Mountains are some of the attractions of Zagros trekking trail.
Sabalan, or Savalan Mountain as an isolated mountain located in Azerbaijan with 4811m height is the third highest mountain in Iran. It is a dormant volcano with a crater lake at its summit that is frozen during the winter. The foothills of Sabalan Mountain are famous for their great spas.
Trekking across deserts of Iran
Not only is Iran fascinating due to the beauty of mountain landscapes, but also it is mesmerizing due to the splendor of great deserts. As the most arid areas of Iran, deserts approximately make 20 percent of the land of the country. Dasht-e-Kavir and Lut Desert, the vast deserts of Iran, offer a unique experience to the trekking lovers.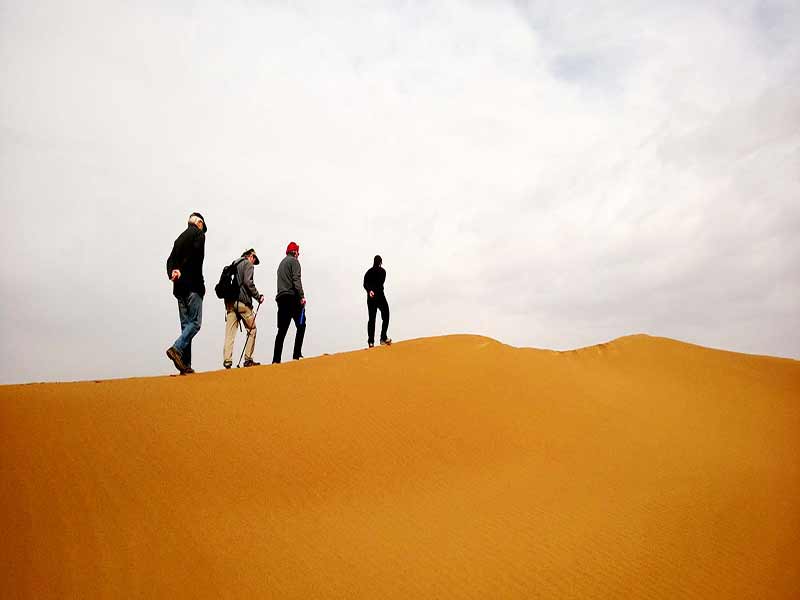 Trekking in Iran – The experience of trekking across great deserts of Iran
Dasht-e-Kavir or Great Salt Desert is the largest desert of Iran extended from Alborz Mountains to the Central Plateau.
Lut Desert inscribed on UNESCO World Heritage list is also a valuable legacy having its mysterious nature and unique features. According to NASA observations, Gandom Beryan in Lut Desert was announced as the hottest place on Earth in 2004 and 2005. As the world's 26th largest desert with incredible rock formations and salt plains, it has turned into trekkers' dream.
The deserts of Mesr, Maranjab, Shahdad, and Varzaneh are among the greatest deserts of Iran providing various activities such as camel riding, sand boarding, desert safari, trekking, visiting astonishing yardangs and different types of landscapes for tourists who want to experience trekking in Iran. Moreover, Matinabad Desert Eco-camp- the first and the only eco-camp in Iran- is a brilliant example of desert accommodation that offers the aforementioned activities in line with sustainable tourism principles.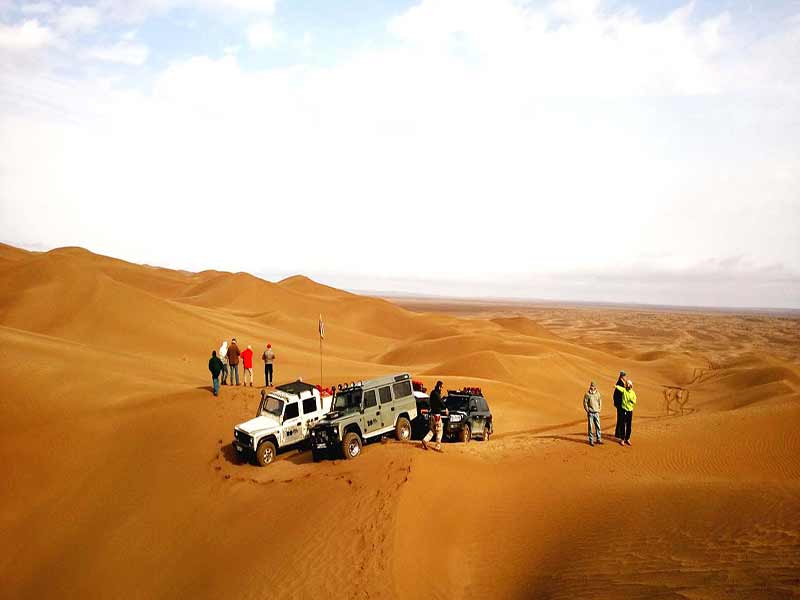 Trekking in Iran – Mesmerizing deserts of Iran
Trekking through forests of Iran
Forests make approximately one-tenth of the land in Iran. Fortunately, more than 2,000 plant species considering oak, maple, and walnut grow in its forests. Some of the plants and animals are endemic species of Iran. Forests such as Hyrcanian (Caspian forests), Arasbaran, and Zagros have a great capacity for trekking and it would be a wonderful and pleasurable experience for trekkers.
Hyrcanian forests are rich in biological diversity. The history of ancient Hyrcanian forests dates back to the Tertiary period.  It covers parts of five provinces of Iran including Ardabil, Gilan, Mazandaran, Golestan, and North Khorasan provinces. Hyrcanian forests embrace valuable threatened species and areas of unbelievable natural beauty extended on the north of Iran and on the south and south west of Caspian Sea.
Arasbaran forest is also an ecologically-rich region having a rich flora and fauna. It is a Biosphere Reserve in East Azarbaijan province. Arasbaran forest has wonderful plant diversity and is home to a variety of mammals, birds, and reptile populations. Those who love trekking through the Arasbaran forest, have also the chance to visit Shahsavand nomads living in that region. Moreover, they can visit the historical Babak Fort as one of the popular tourist attractions of Iran.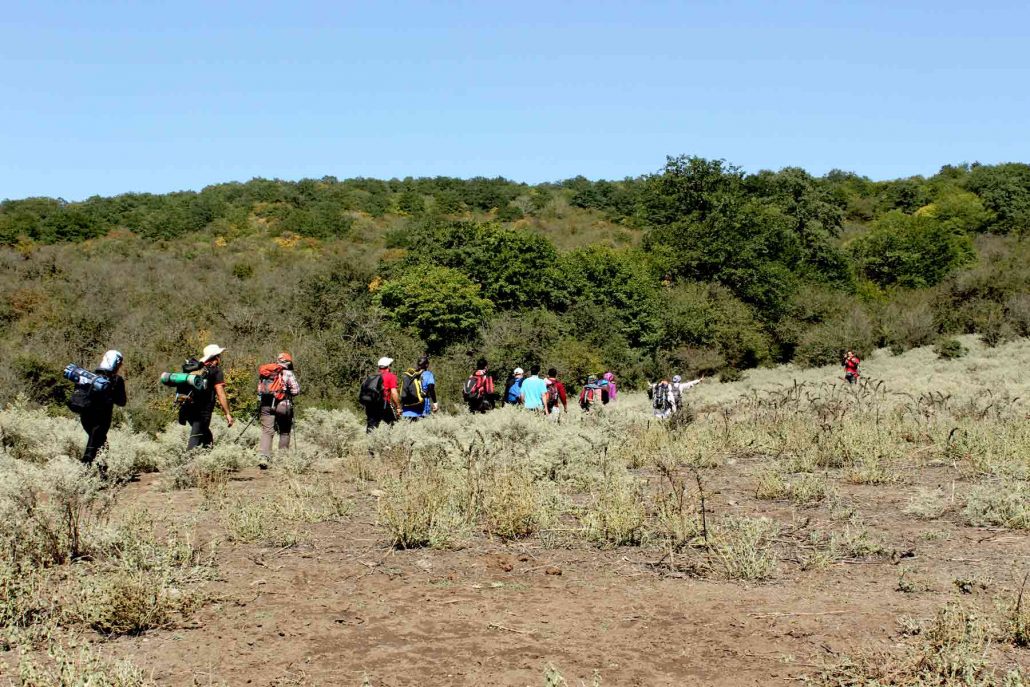 Trekking in Iran – Trekking in the heart of forests of Iran
Zagros oak forests in the western region of Iran are also picturesque. Zagros oak forests enjoy a variety of animal life and plant diversity. While oaks are the major fruits of Zagrosian forests, Zagros oak forests are in danger of destruction. Therefore, practical solutions are required to protect scenic scenery, wildlife, and plant diversity of beautiful Zagros forests.
Are you planning to travel to Iran? Check out our Adventure Tours to Iran.