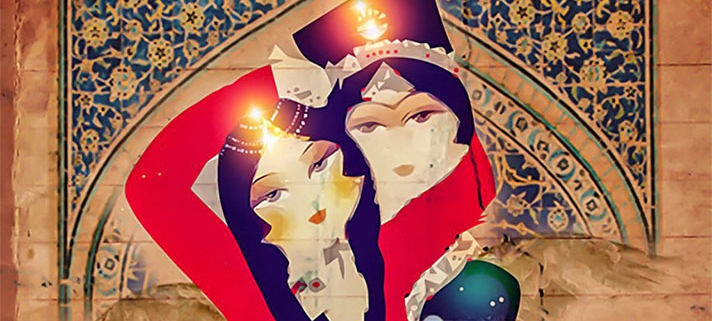 Sepandarmazgan; the day of love in ancient Iran
The life of the Iranian people has always been associated with celebration and happiness. They celebrated on different occasions and believed in living happily. Of course, there are days that belong to the distant past and receive less attention today. One of these days is Sepandarmazgan, the day of love in ancient Iran.
The story behind Sepandarmazgan
In ancient Iran, twenty centuries before the birth of Christ, a day was dedicated to love which was called Sepandarmazgan. This day was celebrated in the old Iranian calendar on March 26. However, in the new calendar, this celebration is held on February 18. The number of days in each month was thirty days, and all the months and days had their own special names. The fifth day of Esfand was called "Sepandar Maz". So, the occasion is a celebration with this name. Sepandarmazgan is a celebration of the earth, as a symbol of femininity, and also respect for love, both of which are complementary and inseparable according to the Iranian culture.
How is Sepandarmazgan celebrated?
This day was a glorious day for both men and women. They love, thank, and appreciate each other on this day. Women give gifts and flowers in respect and love to their husbands or partners. In return for this love, their husbands place them on the throne, give gifts, and they try to listen to them and fulfill their wishes. Therefore, Sepandarmazgan is also the commemoration day of women in ancient Iran. This was considered a flip for men to know and respect the value of their mother and wife. These celebrations lasted for a long time so that men would continue to respect women throughout their lives. According to the surviving documents of the past, Abu Rihan al-Biruni stated that people used to do various things on this day, including magic rituals, to eliminate evil spirits.
Do Iranians celebrate Valentine's Day?
People think that the day of love is an international day marked as Valentine's Day, and we have borrowed this day from the Europeans. Unfortunately, today many Iranian teenagers are fascinated by Western culture and celebrate Valentine's Day. However, there are still young groups of people who think it is not too late to change things and so, they do care for Sepandarmazgan Day as the Iranian love day. Hopefully, they can keep the Iranian culture alive.
This video is an inspiration for celebrating Sepandarmazgan (the day of Love) in Iran.
Are you planning to travel to Iran? Check out our Iran tours.
https://irandoostan.com/dostcont/uploads/2022/02/sepandarmazgan1.jpg
366
712
Sarvenaz Attari
https://irandoostan.com/dostcont/uploads/2018/05/logo-idt2-09.png
Sarvenaz Attari
2022-02-05 02:20:18
2023-08-30 16:58:17
Sepandarmazgan; the day of love in ancient Iran