Iran's UNESCO World Heritage reaches to 20
On July 15, 2016 the World Heritage Committee of the UN Educational, Scientific and Cultural Organization (UNESCO) met in Istanbul, Turkey and registered four new sites in China, India, Iran and Micronesia as the World Heritage sites.
Iranians have been building Qanat for six thousand years now, a system that supplies water for the most arid parts of country. Qanat is a hydraulic water system consisting of multiple vertical wells built along a gentle slope that filters and guides water to dry areas.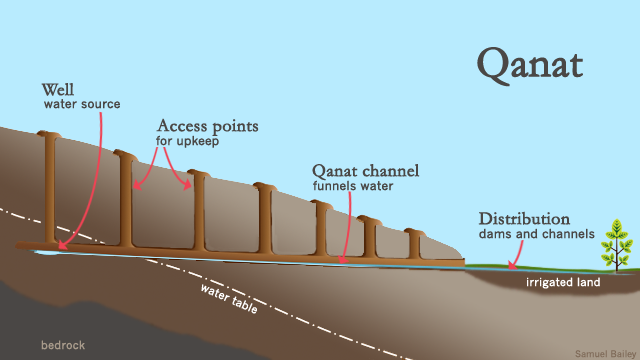 The committee inscribed eleven Qanats in different provinces of Iran such as Kerman, Khorasan Razavi, Yazd, Arak, and Isfahan.
For many centuries Qanat provided water for agriculture and people living in deserts, which make this eco-friendly water system highly important as a historical and cultural tradition in arid areas of Iran.