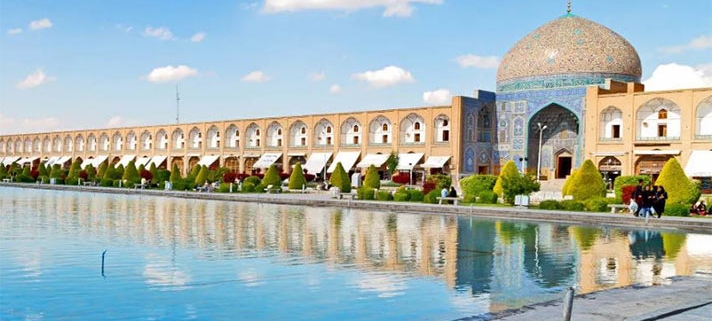 Isfahan among the 52 popular travel spots in 2021
New York Times has recently published a post on 52 popular spots chosen by people in 2020. Since 2020 was a dark year for many people around the world, NYTimes has surveyed which destinations were most delightful, comforting, and inspiring most to travelers and honorably Isfahan is among the 52 suggestions out of 2000 choices to remind us that Iran is a worthy destination to visit. This is the second year in a row that the city has been selected as a popular travel spot by travelers.
Neeknaz Abari, who is raised in Washington explains her vivid memories of visiting Iran:
"… the smiling, chattering taxi drivers with their endless questions about America and their playful jabs at my accent; the winding alleyways that reveal hidden nooks and crannies in the Grand Bazaar. "
She tries to give us a true image of a destination that is constantly attacked by the mass media as a dark one! However, many travelers who have visited this country believe that Iran is a safe country for travelers, Iranians are known for their warm-heartedness and hospitality that is why guests often enjoy their trip and as many would say, they will pay a second visit if they get the chance.
The lovely city of Isfahan which is also known as the Turquoise Jewel of Iran, due to the nice blue tile works applied in its historical attractions, has once been the capital of Iran in history; today, it is home to numerous architectural wonders including the UNESCO-listed Naghshe Jahan Square where tourists take the time to stroll around, chatting the local people and enjoying the atmosphere.
However, this is not all about Isfahan! There is a lot you would not want to miss, this gorgeous city awaits you in 2021.
Enjoy watching a short video of Isfahan, Iran.
https://irandoostan.com/dostcont/uploads/2021/01/Isfahan.jpg
366
712
Farima Fehrest
https://irandoostan.com/dostcont/uploads/2018/05/logo-idt2-09.png
Farima Fehrest
2021-01-18 11:54:46
2023-09-03 11:09:21
Isfahan among the 52 popular travel spots in 2021