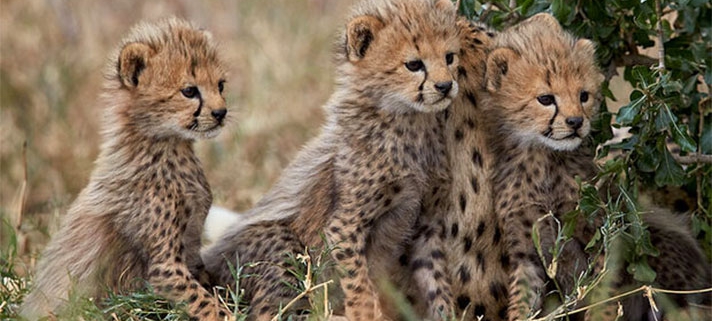 World Wildlife Day 2021: Forests and livelihoods
World Wildlife Day is celebrated annually on March 3rd; the United Nation has announced "Forest and livelihoods: sustaining people and planet" as 2021 theme to celebrate the day by focusing on the livelihoods of the communities which are highly dependent on the forests and also the significance of these precious ecosystems for the endurance of animals and human beings on Earth.
Covering an area of one-third of the land surface on the Earth, forests play a remarkable role in human livelihoods and well-being. It has been proved that where there is forest, there is also a concentration of tribal people or rural populations relying on these forests. Besides that, it is not only local peoples' livelihood that relies on forests, these rich ecosystems are home to a variety of flora and fauna species, they are considered a pre-requirement to the survival of biodiversity on the Earth.
As it appears, forests have been prone to many threats during past decades due to the drastic change of climatic conditions, global warming, bush fire as a result of the rise in the temperature, and changing rainfall patterns. Our planet Earth has also been suffered from deforestation accompanying economic development in many countries. Given that forests are vital to animals' and humans' life and well-being, particular attention should be paid to the preservation of these natural sources and the first step toward mitigating forests is turning to green growth strategies. As the 2021 theme suggests, making use of the local knowledge would be a possible remedy toward sustaining forests and saving all lives on the Planet.
On world wildlife day, we believe the travel and tourism industry could best contribute through developing sustainable tourism in the rural areas making use of the local communities, making tourists learn rural living standards, and apply them as far as possible. On this special day, you may be surprised to know that Iran owns forests as old as dinosaurs! and we do our best to keep these amazing ecosystems of the Mother Nature. we would welcome any inquiry you may have about traveling to Iran, please check out our Iran tours & do not hesitate to contact us at info@idt.ir. We will come back to you soon.
https://irandoostan.com/dostcont/uploads/2021/07/Iran-Wildlife-1.jpg
366
712
Travel to Iran
https://irandoostan.com/dostcont/uploads/2018/05/logo-idt2-09.png
Travel to Iran
2021-03-03 10:03:56
2023-09-03 10:57:08
World Wildlife Day 2021: Forests and livelihoods