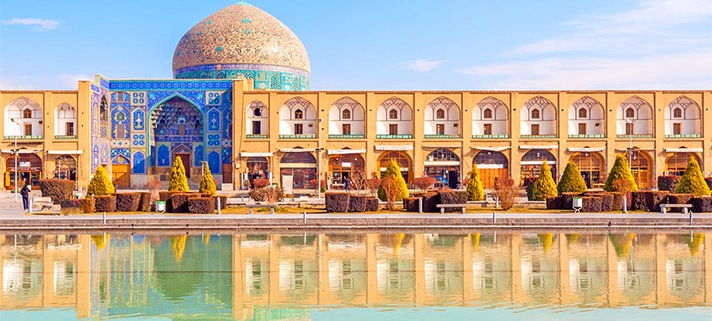 By the end of May 2021, about 2 billion people have been vaccinated, it is the best time to start planning your trips for fall 2021 or later in 2022. International traveling may be riskier than domestic traveling. If you are fully vaccinated then it would be the best time to travel internationally taking travel advice during COVID-19 into consideration. Some tourists are contacting to book travel to Iran in 2021 and 2022 while many others prefer overland tours. In either case, you may be looking for some information, you can get right here on this page.
Travel to Iran in 2021 and 2022
Iran has started vaccination since a few months ago, just as many other countries; senior citizens above 60 and vulnerable people have been vaccinated so far and it is progressing every day. If you have been fully vaccinated, then there seem to be no concerns to plan your trip to Iran. As the situation seems to get improved, we have received a large number of requests for traveling to Iran in 2021 and 2022 Over the last few weeks.
Iran Doostan Tours has developed safety protocols to ensure that travelers are safe regarding using masks, alcohol-based stuff, and keeping social distances. Iran Doostan operates tours to Iran in smaller groups to make sure that tourists will have a safe journey to Iran in 2021 and 2022.
Tips for canceling and rescheduling
Hotels in Iran have been quite flexible regarding cancellation and rescheduling due to the COVID pandemic situation. The cancellation regulation is largely dependent on the number of tours (group or individual), but they are all included in recent regulations.
As a tour operator or individual looking for planning a tour to Iran in 2021 or 2022, you are recommended to contact us via info@idt.ir . Our professional staff would be more than happy to provide you with detailed information and help you plan your trip to Iran.
Overland Traveling
Overlanding, or traveling by road has become a trend since it is quite safe. Travelers prefer to be as self-sufficient as possible. Overland trips provide a great opportunity to enjoy outdoor scenery and adventure. If you are targeting Iran as a destination with amazing natural attractions, Overlanding would completely satisfy your taste!
we would welcome any inquiry you may have about traveling to Iran, please do not hesitate to contact us at info@idt.ir. We will come back to you soon. Iran Doosan tour offers experienced tour guides and provides travelers with accommodation to enjoy a memorable overland trip to Iran. We have been planning and operating this type of tour for many years, watch this video of the Overlanding tour to Iran by Iran Doosan.
https://irandoostan.com/dostcont/uploads/2021/07/Iranattractions.jpg
366
712
Travel to Iran
https://irandoostan.com/dostcont/uploads/2018/05/logo-idt2-09-300x118.png
Travel to Iran
2021-07-08 21:05:39
2021-08-04 22:49:55
Travel to Iran in 2021 and 2022?