Plasco Building in Tehran Collapses after Fire; Killing 30 Firefighters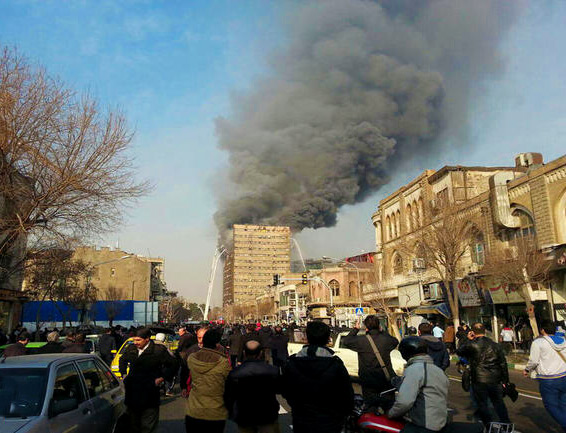 On the third day of the tragic collapse of Plasco building in central Tehran, two dead bodies were found in the process of clearing rubble, increasing the number of martyred firefighters from three to five. Authorities say there are still twenty-five people trapped under the ruins, sixteen of them are firefighters. Also, the rescue team received some signals from under the building that sounded like hitting on the wall making everyone hopeful that some people are still alive down there.
The rescue teams are digging tunnels from the adjacent buildings to speed up the process of finding the people trapped underneath.
The process of removing metals and debris is going slowly because there is still fire underneath the pieces and by moving every part, oxygen enters and causes in more fire blazing.
Today is public mourning in Iran for the brave firefighters who lost their lives saving other people's lives and valuables.
President Rouhani accompanied by Tehran's mayor, Bagher Ghalibaf, and Tehran's Governor, Hossein Hashemi, went to visit the scene this morning.
Mr. President insisted on continuing and speeding up the process of rubble removal. And he mentioned that this tragedy must lead the authorities to look out more for people's lives. "We should make accurate decisions and planning to prevent repeating such incidents which are very bitter lesson for the future."
President Rouhani praised the work of the devoted firefighters, relief workers, medical team, and security forces and he expressed his concern about those who are still trapped under the detritus. "They went to rescue people and were caught in the fire and smoke, may God reward them and their families with patience."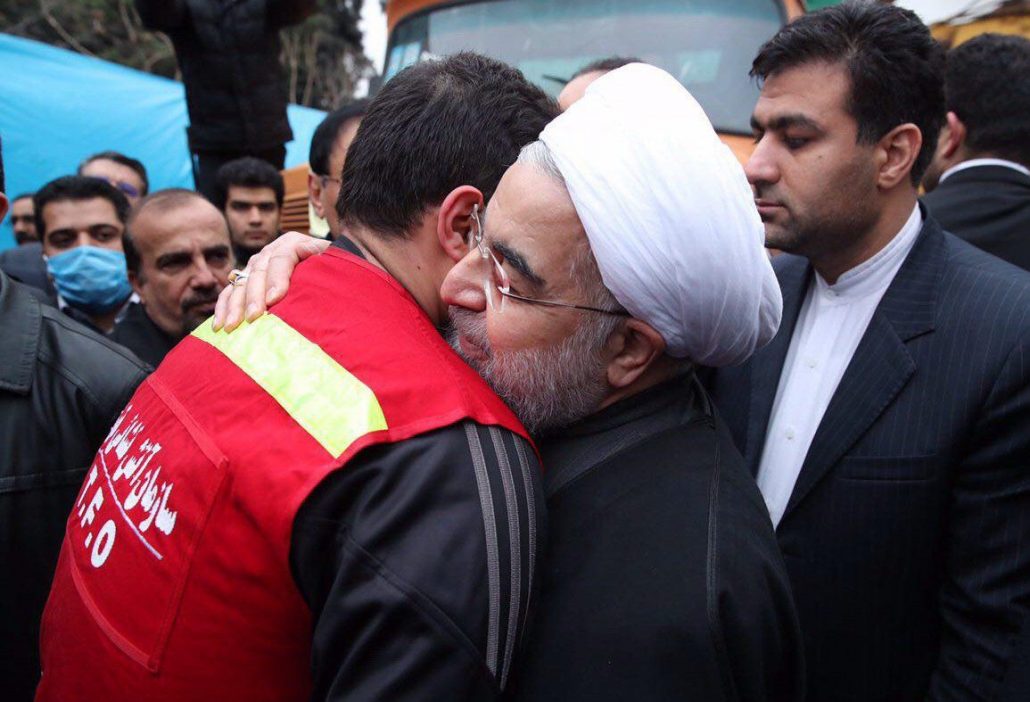 On Thursday, January 19th, a disaster struck the iconic Plasco building in central Tehran. A fire started on the ninth floor of the 17-story building in the morning. Ten fire stations with 200 firefighters were headed to the location to control the fire. After four hours of battling the flames, the structure collapsed and blockaded 25 people. 70 people were injured in the fire.
The Plasco building was an iconic presence on the Tehran skyline. It was a commercial building and one of the main centers of distributing clothing in Tehran.
The tower was built in the early 1960s by Iranian Jewish businessman Habib Elghanian and named after his plastics manufacturing company. It was the tallest building in the city at the time of its construction.