Christmas in Iran
With the arrival of joyful Christmas season, Iranian Christians celebrate the birth of Jesus Christ as well.
Iran is where the Three Wise men are believed to have lived when Jesus was born. Today Iranian Christians start a "Little Fast" on December 1 that is fasting from animal products. And the "Big Fast" occurs during Lent that is six weeks prior to the Easter.
Less than 1% of Iran's populations are Christians consisting of Armenians, Assyrians, Catholics, Protestants and Evangelical Christians. Armenian Christians celebrate Christmas on the same day as Epiphany on January 6, while the rest celebrate this day on 25 December. The celebration takes place in the church and at home. After Church service, everyone enjoys the Christmas dinner which they call "Little Feast."
Christians of Iran are not familiar with Santa Claus so gifts are not generally exchanged but children get new clothes which they wear proudly on Christmas Day.
When the cheerful spirit of the season comes around, it hits every soul despite their beliefs or religions. In fact, Christmas decorations take place throughout the country, specifically in major cities such as Tehran, Isfahan, Shiraz, Tabriz and even religious cities such as Mashhad.
Decorated Christmas trees, Santa Claus, and gifts are all over the stores which are very popular among the young generation of Iranian Muslims as well.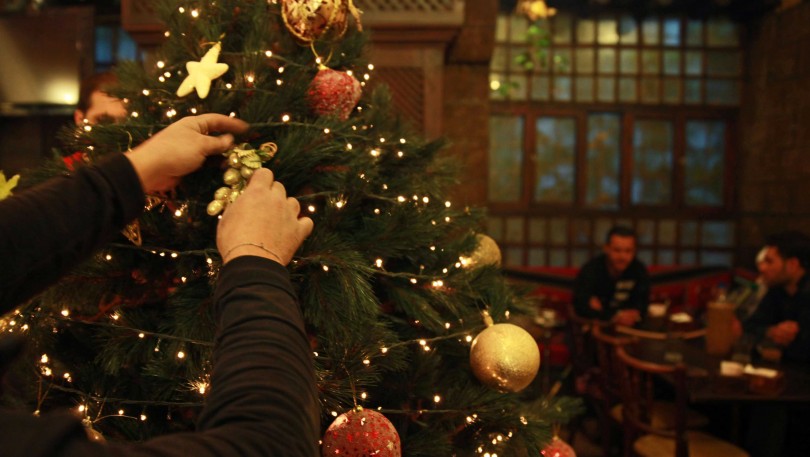 The minority religions in Iran, Christians, Jews and Zoroastrians are officially recognized and are represented in parliament and can enjoy the freedom of practicing their religion and perform their religious rituals.
Jesus Christ is recognized as one of the holy messengers by Muslims and the day of his birth is acknowledged by Iranian authorities and they send out messages on this occasion to Christians in Iran and all over the world.
Peace on Earth
Good Will to All!
Merry Christmas and a Happy New Year!