As one of the first tour operator companies in Iran, IRAN DOOSTAN TOURS CO. (IDT) has always tried to grow and change on the path that shows real Iran to the world. Because of our desire to represent the rich Persian culture and history and to convey our love of hospitality to the world we have always tried to be innovative, so we have a lot of "firsts" in our records. IDT is the first incoming tour operator in Iran that had a website, the first who operated a pilgrimage tour to Iran, operated the tour for German soccer team, hired IT employees, established a digital marketing department, and many more.
In today's world that is rapidly changing it is our main goal to stand to our values and responsibilities more than ever.
Twenty six years ago beauties of Iran became our inspiration to show this ancient aesthetic culture to the world. Iran as the birthplace to one of the oldest civilizations on earth has an astonishing collection of historical monuments, unique landscape, shrines, museums, and outstanding architecture that makes it one of the top destinations in the world.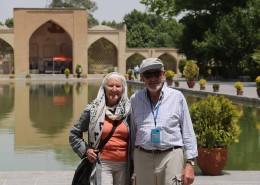 http://irandoostan.com/dostcont/uploads/2016/02/Tours-to-Iran.jpg
1500
1500
Mina Bagheri
http://irandoostan.com/dostcont/uploads/2016/07/logo-idt-site-size-01-300x80.png
Mina Bagheri
2016-02-20 10:26:12
2016-03-06 08:28:11
Safety and Health Information for Iran Travelers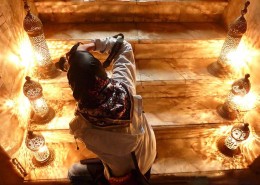 http://irandoostan.com/dostcont/uploads/2016/02/Travel-to-Iran-as-an-American.jpg
548
730
Iran Tours
http://irandoostan.com/dostcont/uploads/2016/07/logo-idt-site-size-01-300x80.png
Iran Tours
2016-02-03 10:16:36
2016-04-05 04:44:15
Travel to Iran as a U.S, U.K, or Canadian Citizen
Subscribe To Our Newsletter
Contact Us
No.15, IDT Bld.,3rd st.,Vali-e-Asr Ave., Yousefabad. Tehran- 1433633611- I.R. Iran
Tel: +98 21 88714214
Fax: +98 21 88712927
info@idt.ir
info@irandoostan.com