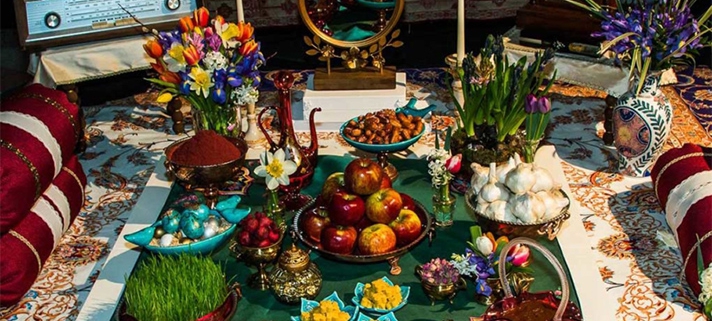 Persian life will get exciting soon with the scent of Nowruz 1401
As early sprouts appear in nature, and there is a floral scent spread in the atmosphere, life gets surprisingly lively in Iran. Persian New Year starts exactly with the coming of spring, which makes it quite special and inspiring. Around two weeks prior to Nowruz, Iranians welcome the New Year with outstanding cultural rituals and traditions. There is an extraordinary hustle and bustle in the streets, and you will find everyone shopping around. The bazaars offer an amazing atmosphere during this time that people barely would like to miss, even if they intend to do no shopping!
Nowruz is considered the best time to travel to Iran, as travelers will be lucky enough to enjoy the beauty of nature in spring, the positive atmosphere of the society, and cultural traditions all at the same time. So. you may like to consider traveling to Iran for Nowruz 1401.
There are many beautiful traditions connected with Nowruz, including cleaning the house to bring more positivity in oneself, shopping, setting a Haft-sin table (a table with seven main elements each symbolizing something), and visiting friends and relatives. The first two weeks are considered holidays providing a good opportunity for having more get-togethers; a ritual that was mostly forgotten during the past two years due to the pandemic, and we hope to revitalize it with caution this year.
This year, Nowruz 1401 coincides with another event, the beginning of the century! We all hope the new century brings more peace to the whole world. Happy Persian New Year 1401!
In this video about Nowruz, we have tried to share some of our rituals.
https://irandoostan.com/dostcont/uploads/2022/03/Nowruz1.jpg
366
712
Farima Fehrest
https://irandoostan.com/dostcont/uploads/2018/05/logo-idt2-09.png
Farima Fehrest
2022-03-07 10:54:11
2023-10-17 09:23:53
Persian life will get exciting soon with the scent of Nowruz 1401