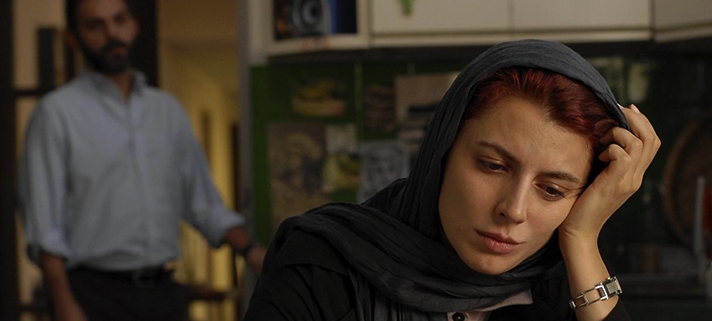 Today, we cannot imagine the world without cinema, as it is one of the most popular forms of art. One of the most famous French directors, Jean-Luc Godard quotes about cinema: "Cinema is the most beautiful fraud in the whole world". Moreover, we can state that cinema of every country is a representative of the art and culture of that place. So additionally, the cinema of every region can lead to knowing more about the general or detailed identity of a place and its people. In this article, we prepared a list of the best Iranian movies to watch and learn more about the culture of Iran.
Best Iranian Movies of All Time
Iran has a long history of filmmaking in Asia, and cinema is the most loved form of art by Iranian people. Iranian cinema showcases moral values and ethics. Some of them even are considered poetic cinema of Iran.
With a variety of incredible movies and various professional directors, making Iran's movie list is a difficult task. However, some films distinguish them from the others. These movies are the best Iranian movies of all time, each one of them being a masterpiece of their time and even beyond. The following list is the greatest Iranian movies ever made that you should watch.
Breath – Narges Abyar
Breath (Nafas) is a 2016 Iranian drama movie and one of the latest best Iranian films that are directed by Narges Abyar, who is also known for her award-winning films "Track 143" and "When the Moon Was Full". Although "Breath" was chosen as Iran's submission for the Best Foreign Language Film category at the 90th Academy Awards, it did not receive a nomination. "Breath" narrates the experiences of Bahar, a young girl residing in a secluded Iranian village during the Iran-Iraq war.
Bahar's father is serving as a soldier on the front lines, leaving her mother to struggle with mental illness due to the stress of his prolonged absence. Despite the challenges, Bahar remains strong and optimistic, taking solace in her relationships with the other village children. Nonetheless, when tragedy strikes, Bahar must confront the brutal realities of war and its devastating impact on her family and community. The Breath by Narges Abyar received several positive critics and reviews from reviewers and won several awards at International film festivals.
Hamoun – Dariush Mehrjui
Hamoun is a 1989 classical movie in the psychological drama genre directed by the well-known Iranian director Dariush Mehrjui. Perhaps, Hamoun is one of the Greatest Iranian movies ever made, starring Khosrow Shakibai and Bita Farrahi. The film has won several awards and is a cult since 1989 in Iran and globally. The film is 122 minutes long, and the screenplay is also by Darisuh Mehrjui.
The plot of "Hamoun" revolves around the life of the titular character, Hamid Hamoun, a middle-aged intellectual and writer who is struggling to find meaning and purpose in his life. The film is set in Tehran, Iran, during the 1980s. At the beginning of the film, Hamoun is shown as a man who is disillusioned with his life. He has lost his inspiration as a writer and is distant from his wife, Mahshid, and their son. Hamoun retreats into his world of books and ideas, becoming increasingly isolated and detached from his family and friends. As the film progresses, Hamoun's personal life begins to unravel. His wife becomes frustrated with his lack of engagement in their relationship and the absence of love in their marriage life, and she eventually leaves him. Hamoun becomes increasingly obsessed with finding meaning in his life, but he is unable to connect with the people around him and even with himself.
The Glass Agency – Ebrahim Hatamikia
The Glass Agency is one of the best Iranian movies to watch to experience a thrill and know more about the revolutionary period of the 1990s. The Glass Agency is written and directed by Ebrahim Hatamikia and is one of his best works. The movie stars Parvis Parastui, Reza Kianian, Bita Badran, and Habib Rezaei. The Plot is about two veterans Iran-Araq war, which affected a lot to Iran's status. The movie reveals undiscovered aspects of postwar society and shows it very well.
The Glass Agency is an exploration of the complex ethical issues in postwar society. The film has gained several positive reviews and critical and commercial success in Iran and has been known as one of the most important works in the list of Best Irani Movies Imdb.
The Cow – Dariush Mehrjui
Another great work by Dariush Mehrjui is The Cow 1969. The Cow is a classical movie starring Ezzatolah Entezami, who is one of the most beloved and professional actors in the Cinema of Iran. The movie tells the story of a middle-aged Iranian villager named Masht Hassan, who owns a cow. The Cow revolves around the connection and close relationship between Masht Hassan and his cow. As the story progress, the cow suddenly dies, which results in great grief and loss for Masht Hassan. The movie showcases Masht Hassan's inability to accept the cow's death as he begins to imagine that the cow is still alive. Masht Hassan's behavior became suspicious after this trauma and its effects, and the villagers questioned his sanity.
The Cow is considered one of the first films that created the Iranian new wave in cinema. The Cow by Dariush Mehrjui has received several psychological criticisms and positive reactions. The film is one of the best plays of Ezzatollah Entezami, the role of Masht Hassan.
Mother – Ali Hatami
One of the best Iranian movies of all time, the Mother, created by Ali Hatami, is an exploration of the depth and power of a mother's love for her child. The movie portrays the relationship between family members and the importance of family. The Mother by Ali Hatami can be a great movie for a holiday with your family as it is heartwarming and meaningful. The movie has several great actors and actresses, including Fatemeh Motamed Arya, Farimah Farjami, Roghayeh Chehreh-Azad, Amin Tarokh, Mohammad Ali Keshavarz, and Akbar Abdi.
The story is set in the 1950s in Iran, and it begins with a young boy named Reza, who is fascinated by his mother's beauty and kindness. Reza's mother, played by the legendary Iranian actress, Fatemeh Motamed-Arya, is a strong and independent woman who works as a nurse. She is also deeply devoted to Reza and provides him with unconditional love and support. As the story continues, Reza faces difficulties and hardships in seeing her mother. The movie portrays very well the connection between a parent and a child and delivers meaningful messages.
Where is the Friend's House? – Abbas Kiarostami
Abbas Kiarostami is an Iranian director and film producer who has global fame in the world of cinema. Where is the Friend's House is one of the top movies that Abbas Kiarostami has created. The movie's title is from one of Sohrab Sepehri's (notable Iranian poet) poems. The movie received much praise, especially from great directors such as Akira Kurosawa, who cites this movie as one of his favorite films. Abbas Kiarostami is one of the greatest Iranian filmmakers in the cinematic universe.
The movie follows a young boy named Ahmed, who accidentally takes his classmate's notebook and tries to return it to him before he gets in trouble. Ahmed embarks on a journey to find his friend's house but faces several obstacles, including getting lost and encountering unhelpful adults. Ahmed's determination and persistence enable him to overcome these challenges and eventually find his friend's house.
The Salesman – Asghar Farhadi
The Salesman is a 2016 drama directed by Asghar Farhadi and starring Shahab Hosseini and Taraneh Alidoosti. The Salesman is the story of a married couple named Rana and Emad, who are theatre actors. When they move to a new house, Rana gets assaulted by an intruder, and the movie follows Emad as he begins to search for the criminal.
The Salesman by Asghar Farhadi is a complex drama that greatly narrates scenes from a marriage. Asghar Farhadi explores Iranian lives and culture and showcases themes such as justice, revenge, and moral values. The Salesman gained many positive reviews and critics, proving that Asghar Farhadi can very well his unique ideas. The movie won several awards, such as Academy Award for Best Foreign Language Film 2017, Best Screenplay for Asian Film Awards, Best Actor at Cannes Film Festival, Best International Film at Munich Film Festival, and many others.
Life and a Day – Saeed Roustayi
Life and a Day is a 2016 Iranian drama film directed by Saeed Roustayi. Starring Payman Maadi, Navid Mohammadzadeh, Parinaz Izadyar, Rima Raminfar, and Shirin Yazdanbakhsh, the movie is the story of the impending marriage of Somayeh (played by Parinaz Izadyar), the youngest daughter of a financially struggling family, has left every member of the household feel overwhelmed with fear and uncertainty about how they will cope with the challenges that will arise once she is gone.
Life and a Day by Saeed Roustayi received critical acclaim and positive opinions from the Iranian people. Life and a Day won the Best Film Award at the 35th Fajr International Film Festival. The movie was also Iran's submission for the Best Foreign Language Film at the 90th Academy Awards. Life and a Day is one of the notable works of Saeed Roustayi, who does a great job of narrating the story and drama in his films.
Children of Heaven – Majid Majidi
An Iranian family drama made in 1997 and directed by Majid Majidi, Children of Heaven is the story of a brother and a sister who live in poverty in Tehran. The movie is notable for its striking natural performances and acting, especially from young leads. Majid Majidi has so much talent for working with child actors which he manages to draw out an authentic and natural performance from young actors in Children of Heaven. Besides great performances, Children of Heaven has beautiful cinematography capturing the bustling urban landscapes of Tehran. The movie was also nominated for Best Foreign Language Film at the 71st Academy Awards.
The plot takes place in Tehran and follows the lives of Ali and Zahra, two young siblings who are struggling to make ends meet. The story continues as Zahra's only pair of shoes is accidentally lost, and a new struggle happens to these two siblings.
A Separation – Asghar Farhadi
Asghar Farhadi is one of the famous Iranian directors known for his great works, such as About Elly, Dancing in the Dust, and The Salesman. One of the best works of Asghar Farhadi is "A Separation" which is also known as "Nader and Simin, A Separation". The movie is a 2011 drama starring Leila Hatami, Peyman Moaadi, Shahab Hosseini, Sareh Bayat, and Sarina Farhadi. The movie is about a middle-class couple named Nader and Simin who seek a divorce after Simin expresses a desire to leave Iran with their daughter, Termeh.
The movie is regarded as a masterpiece in Iranian cinema and gained a world reputation. A Separation by Asghar Farhadi won Best Foreign Language Film at the Academy Awards of 2012 and was nominated for Best Original Screenplay. It is also the first Iranian film to win the Golden Bear.
The Power of Iran's Cinema
Cinema is a great way to understand a country's culture, history, and people. Iran has many great movies and a long history of filmmaking. There are a variety of best Iranian films in every genre, however, watching all of them could take an eternity. In this list, we have gathered some of the best Iranian movies of all time, which attracted thousands of viewers from all around the world. All the movies on the list are highly recommended by great directors. Overall, if you are a cinema buff or want to know more about Iran, make sure to watch the best Iranian movies.
Are you interested in the culture of Iran? Check out our Iran Tours.
https://irandoostan.com/dostcont/uploads/2023/05/best-iranian-movies.jpg
366
712
nelia shidfar
https://irandoostan.com/dostcont/uploads/2018/05/logo-idt2-09.png
nelia shidfar
2023-05-22 16:46:52
2023-07-23 15:39:01
Top 10 Iranian Movies