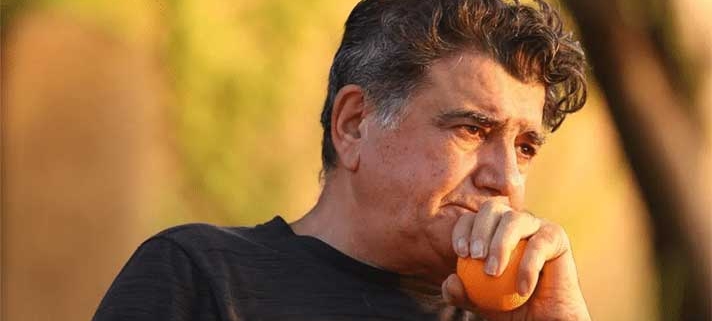 A farewell to the legendary singer and composer of Iran: Mohammad Reza Shajarian
Mohammad Reza Shajarian's name and contemporary Iranian music are so intertwined that many consider him as the most distinguished and influential character of the past century in Iranian music. His voice was recognized as part of the country's Intangible Cultural Heritage by the Ministry of Tourism of Iran.
He passed away on Oct. 8 at age 80 in hospital following a long-term disease; many media outlets around the world still cover news and articles on Shajarian's contribution to classical music, his vitalizing role in the Persian language, and his significant role in the world heritage. He received awards from UNESCO as the symbol of Iranian music and he was recognized among the top 50 voices in the world. These media also shed light on different aspects of Shajarian's Character and life, that rarely happens to other artists and musicians.
Many international political and cultural icons of the world wrote and sent messages of condolence at the same time as Shajarian's death, indicating that Iran lost his most outstanding voice.
Mohammad Shirkavand shared some words o this great loss:
"Shajarian, Voice of Iran Is in Peace
Let me say that how satisfied I am with your presence in the pure moments of my life and how I can remember you when all the remembrance and thought of poetry and music and the definition of art to me means Shajarian. You have lived a joyful song, you have become the eternal voice of a nation, you have become an excuse for art to become what is sung in this noisy soul. The dawn of my silences, the spring of my winters, the sound of silence, the cheers of the desert, the light of the night, and the representation of the riddle of the universe, I am glad to be with you and I am happy to have lived in a time when I felt living with Hafez of my time."
He was buried in Mashhad, Tus, beside the tomb of Ferdowsi, the eminent epic poet of Iran, among the glorious presence of his fans.
As we mourn the profound loss, we commemorate his name in our thoughts and hearts forever. May he rest in peace, the Persian Singer and Composer of All Times.
https://irandoostan.com/dostcont/uploads/2020/10/Shajarian1.jpg
366
712
Farima Fehrest
https://irandoostan.com/dostcont/uploads/2018/05/logo-idt2-09.png
Farima Fehrest
2020-10-14 14:46:33
2020-10-14 14:47:11
A farewell to the legendary singer and composer of Iran: Mohammad Reza Shajarian