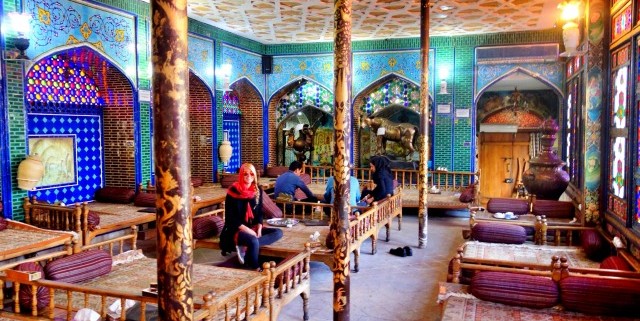 Iran, the Best Destination for Halal Tourism in the World
Whether choosing a tour to Iran for your Islamic Holidays or any other occasion during the year this country is the best fit for Halal tourism. Persians were followers of Zoroastrianism. After the arrival of Islam in this land, it became the official religion of the country. As a result, the entire country operates under Islamic rules. In other words, Iran is a 100% Halal destination for those who want to enjoy their vacation without neglecting their beliefs.
What is Halal Tourism?
The word 'Halal' refers to food or activities that are allowed by the Shariah of Islam. Halal food must have halal meat which means the meat must be slaughtered according to Islamic law (dhabiha) as instructed in the Quran. Halal leisure activities involve separate beaches, swimming pools and spa and nonalcoholic drinks served in restaurants and cafés.
Why is Iran a proper destination for Muslims?
Iran has it all; halal food in restaurants and markets, prayer facilities, and Islamic bathrooms in all cities.
Our Muslim tourists do not need to worry about the food in Iran's restaurants because by law all restaurants must serve halal food. The drinks served in restaurants and cafés are all nonalcoholic. When they travel to Iran, they do not need to ask the hotel receptionist to give them the list of halal restaurants in the city that they are staying.
All the public places such as shopping malls, subway stations, entertainment centers, parks, and even mountain shelters have separate prayer rooms for men and women.
Also in Tehran and Mashhad, there are parks and water-parks designed for women only.
Major religious cities in Iran
Iran has two major holy cities: Mashhad and Qom. The holy shrine of Imam Reza the eighth Imam of Shi'as is located in Mashhad. The complex holds the largest mosque in the world by dimension and the second-largest by capacity. Non-Muslim tourists enjoy visiting this atmospheric place too, especially at night. Annually millions of tourists visit Imam Reza Shrine.
Qom holds one of the main Hawzas in the world, the other one is in Najaf, Iraq.  Hawza is a seminary where Shi'a Muslim clerics are trained. It has been centuries that Qom has Shi'a academic centers and it accepts students from around the world in its institution.
Our Muslim tourists can enjoy all Iranian coasts during their tour to Iran too. There are private beaches designed for men and women so everyone can freely enjoy the beach with their swimming suits. There are also mixed beaches that ladies can enjoy their time with their family members and the Islamic outfit.
Besides being a perfect destination for the admirers of culture, history, and natural attractions Iran is one of the most multi-ethnicity and multi-cultural countries in the world, in fact, it has always been this way from the days of Cyrus the Great. As a result, all our dear guest travelers can truly enjoy their vacation in Iran regardless of their religion and beliefs. Rich historical past and a unique culture added to breathtaking sceneries, mountains, safaris, deserts, seas, and subtropical forests plus great food and super-friendly locals make Iran the ideal destination for those who want halal services.
Are you planning to travel to Iran and looking for an Iran travel agency? Check out our Iran Religious tours.
https://irandoostan.com/dostcont/uploads/2016/02/Tours-to-Iran-halal-destaination.jpg
427
640
Mina Bagheri
https://irandoostan.com/dostcont/uploads/2018/05/logo-idt2-09.png
Mina Bagheri
2016-02-09 09:38:23
2023-09-18 09:45:20
Iran, the Best Destination for Halal Tourism in the World