Iran; Power to her People!
"You are going where?!?" "Are you crazy?" "Why would want to go there?" "Is it safe?" "Iran – are you joking?" "Don't you need to be fully covered up as a woman?"
Classic questions I got when I proudly told people I was going to Iran. Strangely very few people said:
"Aren't you lucky?" "The people are absolutely lovely" "Oh I've always wanted to go there" "How wonderful to wear colourful tunics and a headscarf on holiday!
For me, Iran had been a distant dream for my whole life. As a child, I ordered biryani in a local Indian restaurant and was proudly told "Good choice. However, biryani isn't traditionally Indian but more of a wedding dish from Ancient Persia." From that moment I was hooked. Where was Ancient Persia? To me, it conjured up childhood images of flying carpets, tempting food, amazing architecture, snow-capped mountains, colorful gardens and beautiful people wearing exotic clothes! They may have been childhood images – but the reality is – this is Iran today. The good news is all of the above including every delicious meal is included in the holiday but flying carpets are an optional extra!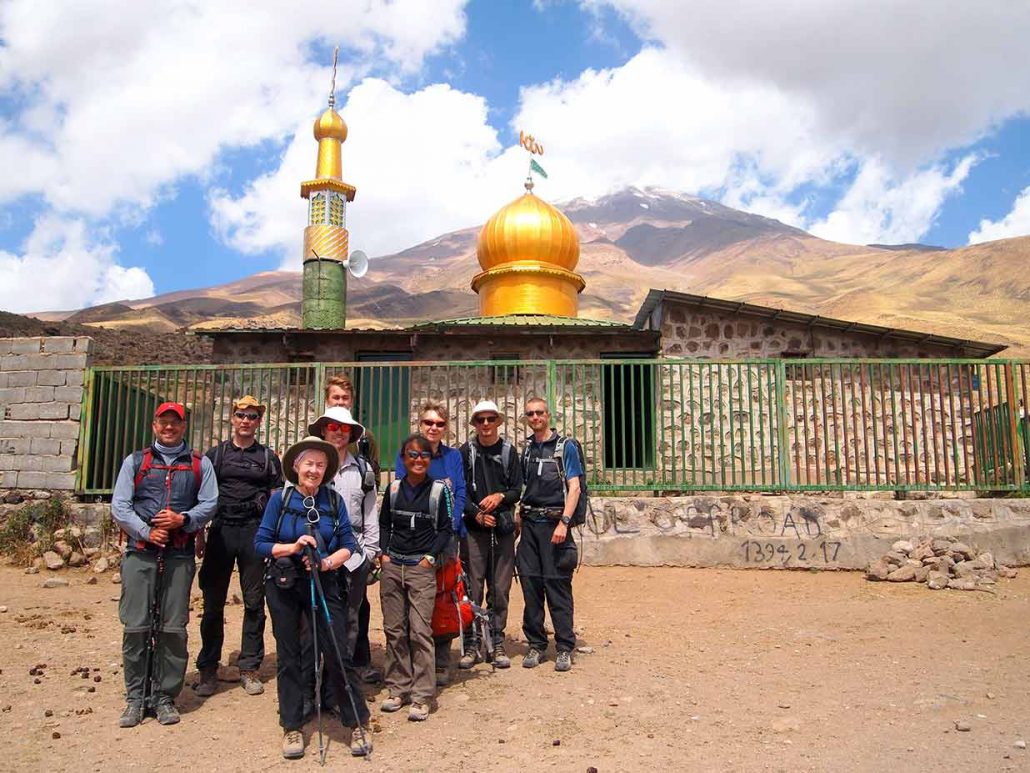 I was joining KE's first departure to Mount Damavand and the Pearls of Persia and thankfully I didn't have to choose whether I preferred to trek in the Albroz Mountains, climb Mount Damavand, explore Shiraz, Persepolis, and Isfahan or spend the night at a desert EcoResort, because we've cleverly included everything in a fantastic two week adventure.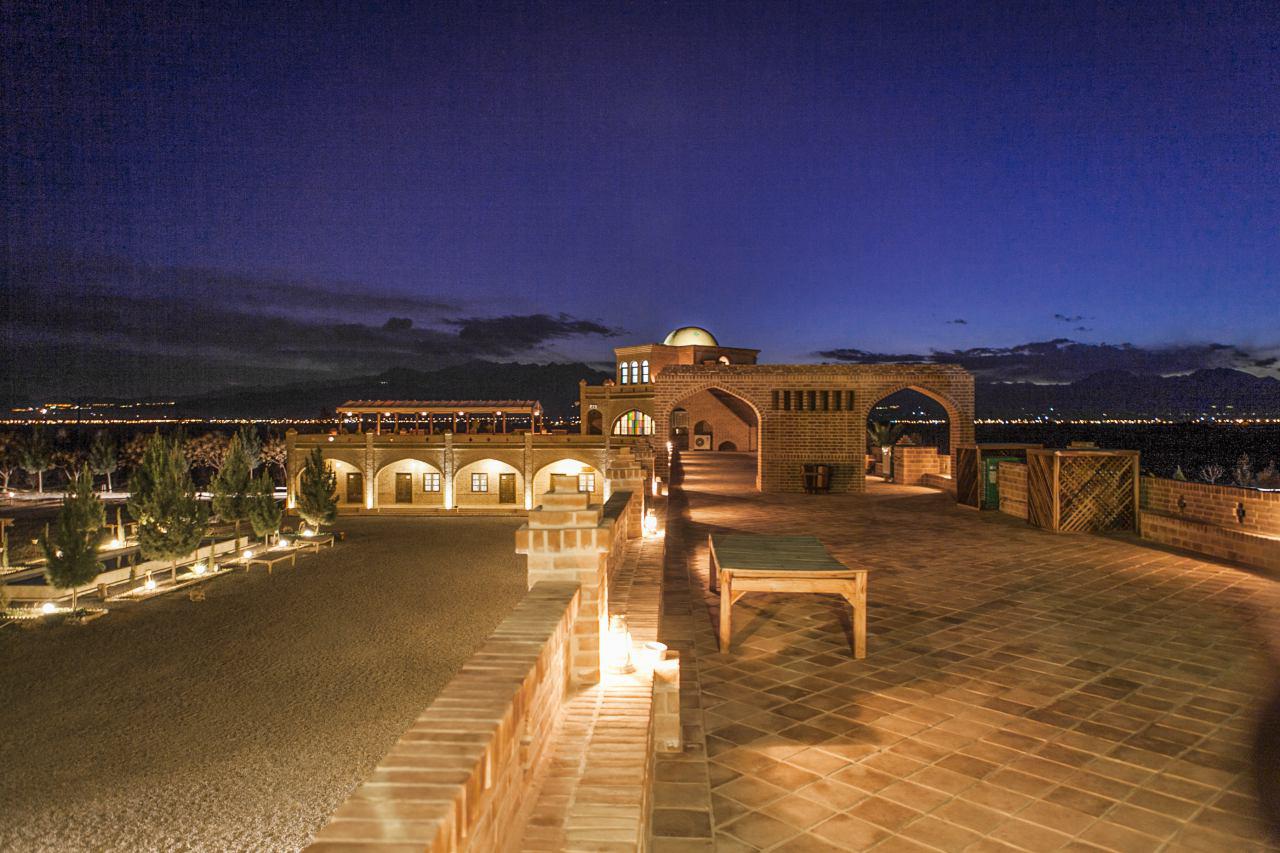 I always find the true beauty of group travel is the people you meet along the way and luckily I was travelling with a group of fellow experienced travelers who were all open-minded and easygoing plus more than ready and waiting to welcome what surprises Iran may have in store. Yes, we were all wildly excited about climbing Damavand and seeing Iran's incredible cities, but mostly we were curious about the people. The first time we heard "Where are you from?" we said "Denmark, Scotland, England and America!" Due to the negative publicity Iran receives from the U.K and U.S we thought we should play is safe by listing each nationality in a "low-risk" order. We quickly received a warm "welcome to Iran" before been "kidnapped" for a selfie…the first of many.
It is impossible to put into a few words the hospitality we received in Iran. I lost count the number of times I sat in a Persian garden and within seconds was surrounded by wonderful families and their polite children asking for photos. Or the 11 year-old Chess Grand Master who asked if she could join me because she was wearing a blue decorated headscarf and I was too. The charming young Iranian boys in the Albroz Mountains climbing Alam Kuh who sneakily gave us ladies sweets without the guys knowing. The smiling waiter who delivered complimentary Turkish coffee because I asked "How do you prepare it?" Or the charismatic cleric who granted us a "questions and answer" session on Islam after handing round sweets. However one of my favorite "people" moments was the wonderful elderly man in Isfahan who despite my strong Yorkshire accent proudly announced "how lovely you speak the Queen's English."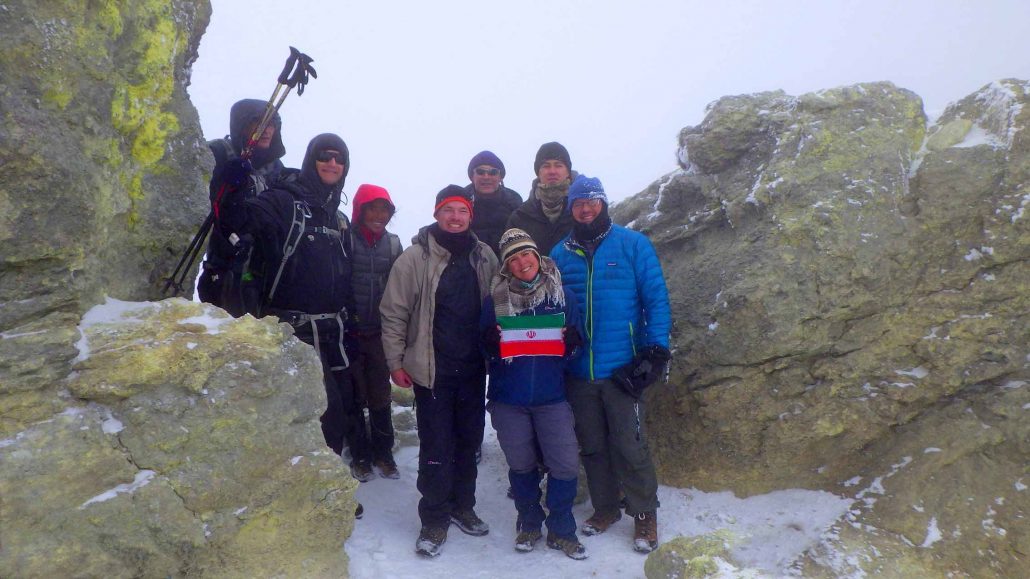 I've never traveled to a country where with each moment I thought… this just cannot get any better. Every day was pure Persian magical, from the excitement on looking across to Damavand whilst standing on the summit of Lashgarak to the sunny panorama from the top of Alam Kuh, Iran's second highest peak. I'll never forget the sheer determination needed to trek to the top of Damavand or the feeling of achievement when we proudly stood at 5671m with our token Iranian flag. The sheer size of UNESCO Persepolis and her amazing architecture blew us all away and that was after a couple of the group bravely read Persian poetry out loud in Shiraz. Isfahan charmed us with her bridges, beautiful mosques and overwhelming main-square before we watched the sunset from our EcoCamp in the desert.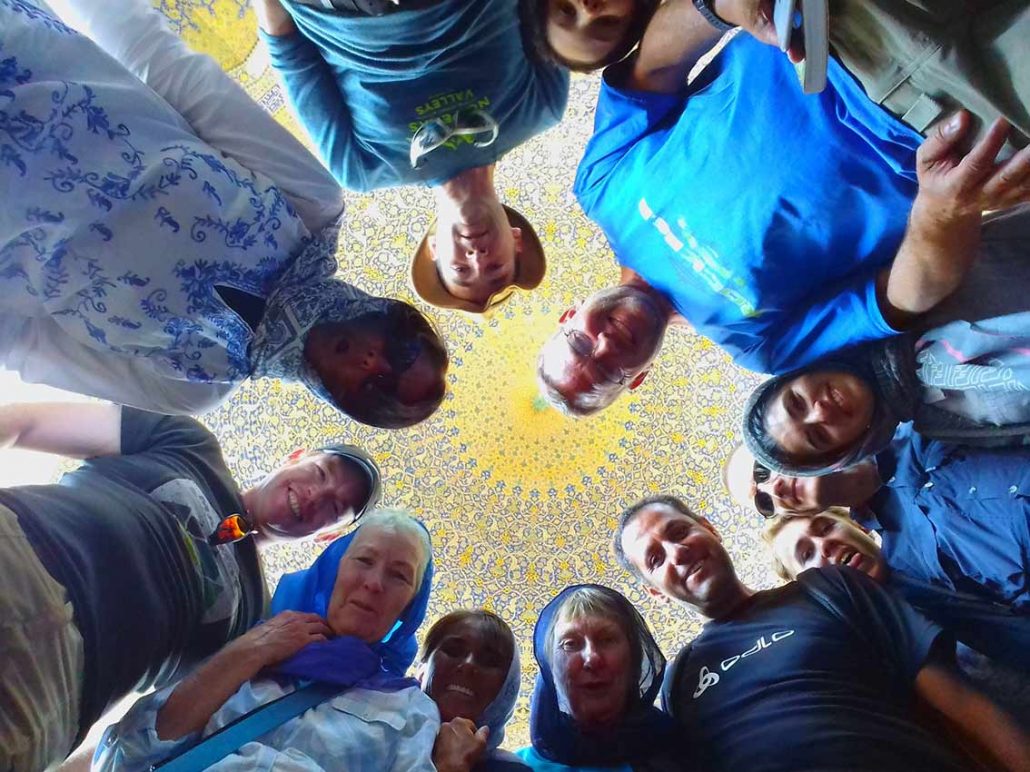 Iran gets under your skin because of the welcoming people and for any ladies who feel "you need to be fully clothed" The "hijab" or simple headscarf is a colourful part of Iranian culture and you can't help feeling like "one of the girls" when it's teamed with a colourful tunic, large sunglasses, trousers or jeans and a pair of sandals! Life in the mountains whilst trekking is more relaxed so KE's itinerary offers the perfect way to go from high-altitude hiking clothes to a spot of city chic!
Will I return to Iran? Without a doubt as the country and its friendly population offers the warmest welcome on the planet. Plus it's not every day a Yorkshire lass is told she speaks like royalty!
Lisa Spratling is a Product Manager for KE Adventure Travel, a UK samll group tour operator who offer the 15 day trekking holiday Mount Damavand and the Pearls of Persia
"Originally published on https://www.keadventure.com/blog/item/346-iran-power-to-her-people."
https://irandoostan.com/dostcont/uploads/2016/12/pinkmosque.jpg
1512
2268
Mina Bagheri
https://irandoostan.com/dostcont/uploads/2018/05/logo-idt2-09.png
Mina Bagheri
2016-12-18 16:22:34
2023-10-08 10:20:08
Iran; Power to her People!