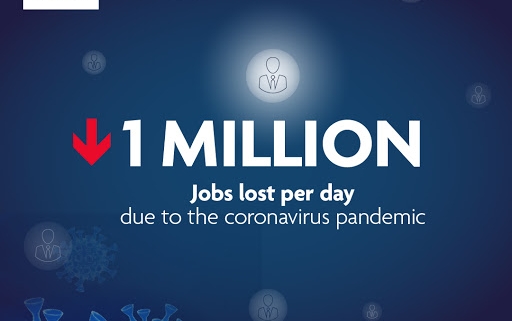 WTTC Coronavirus Brief External 25.03
We expect your world is really tough right now, so, we find proactive sharing of information quite beneficial in this situation. Through this post, we would like to publish a brief document shared by the World Travel and Tourism Council with governments across the globe advocating supporting all impacted businesses in the Travel and Tourism sector. What appears significant in the current tough situation, is to work side by side to minimize the impact and search for alternatives to support the most impacted and aim for a quick recovery.
WTTC has reported 424,048 Coronavirus cases around the world by 25 March, with 18,947 deaths and 109,145 recoveries. Although COVID-19 is less infectious than similar diseases such as influenza, it leads to more deaths. According to the latest research by WTTC, it is estimated that up to 75 million jobs are at immediate risk. A potential loss of up to $2.1 trillion in 2020 is taking place in Travel and Tourism GDP with a staggering one million job being lost every day in this sector due to the Coronavirus Pandemic. Many countries seem to be affected by the epidemic.
COVID-19 is no longer the challenge of individual countries, but rather a global issue. All countries must take part in finding solutions for the survival of the T&T sector. WTTC proposes three vital measures to support the T&T sector.
To know more about these measures and also the latest update on the Coronavirus pandemic, please find the attached file in the link below:
https://irandoostan.com/dostcont/uploads/2020/03/unnamed.jpg
512
512
Travel to Iran
https://irandoostan.com/dostcont/uploads/2018/05/logo-idt2-09.png
Travel to Iran
2020-03-31 22:22:10
2020-06-10 14:11:16
WTTC Coronavirus Brief External 25.03