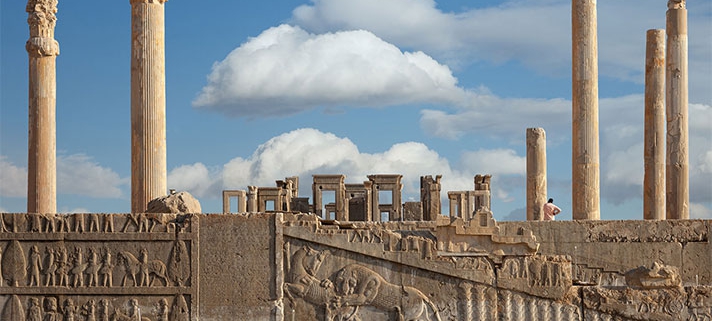 New York Times Announces Iran as a Top Destination to Travel in 2019
When it comes to choosing the best destination for travel we usually turn to the internet to consider press releases, travel experts' ideas, tourism statistics, travel guidebooks, comments and reviews on social media, and to our families and friends as our most reliable references. Every year, a list of top destinations to travel is being published by different travel websites and magazines and each time there are some emerging destinations people have not heard much about. Iran is such a country where media don't do its tourism potentials and capacities any justice. Consequently, many people around the world know less or nothing about this wonderful destination. According to the New York Times, Iran is one of the top destination to travel in 2019. Though the United States discourages the American citizens to travel to Iran, it does not prohibit them. In fact, the US State Department let the citizens travel to Iran only as a part of an organized tour.
Even the tensions between Iran and the United States have failed to persuade adventurous or cultural travelers to stop traveling to Iran. They are still eager to visit the ruins of ancient Persia as well as its metropolitan modern capital Tehran, or to ski within its awesome ski resorts and enjoy 4×4 expeditions in its amazing desert terrain at the same time.
Iran with 23 UNESCO World Heritage Sites (22 Cultural and one Natural) is the best place to travel in 2019 for all cultural tourists who have thirst for discovering the origin of civilization. The ancient remains of Persepolis city, the bustling bazaars, the magnificent architecture in centuries-old mosques as well as friendly people with exemplary hospitality will appeal to many tourists and travelers from around the world. Covering a vast area, Iran's geography and land-forms make it an exciting destination for adventure seekers too. The vast deserts, snow-capped Alborz and Zagros Mountains, verdant forests of the Caspian shore, historical villages, nomads, and deep caves and canyons enclosed by the seas from north and south could provide an exhilarating experience for the adventurous travelers.
Moreover, Iran is a budget destination that offers various tourist attractions and activities to all kinds of travelers. Tourists who travel to Iran can enjoy a memorable experience as well as a strong purchasing power.
Iran attractions cannot be expressed in words; it is a must-see that should be on your travel bucket list of 2019. Travel to Iran as a top destination to travel in 2019 to feel it by yourself.
https://irandoostan.com/dostcont/uploads/2019/01/Iran-persepolis.jpg
366
712
Iran Travel
https://irandoostan.com/dostcont/uploads/2018/05/logo-idt2-09.png
Iran Travel
2019-01-15 17:10:04
2023-10-16 16:49:09
New York Times Announces Iran as a Top Destination to Travel in 2019