Azim Gheichisaz summits Lhotse on 19 May 2017
Azim Gheichisaz proudly summited Lhotse. He is a member of Iranian national mountaineering team and the first Iranian mountaineer who has climbed all 14 of the world's 8000 meter plus mountains.
By 2017, he has fortunately completed ascent to all of the 14 peaks over 8'000 m. without taking advantage of bottled oxygen or Hi-porters.
On 19 May, 2016 Azim Gheichisaz  summited Mount Everest without supplementary oxygen and help of altitude Sherpa.  On 19 May, 2017, He successfully summited Lhotse (8,516-meter) without supplementary oxygen in order to fulfill his ever dream. Now, Azim Gheichisaz has become the 37th climber who has achieved to climb all 14 peaks above 8,000 meters without oxygen support.

                                                 Azim Gheichisaz summit Lhotse in 2017
Lhotse is the fourth highest mountain of the world, in Tibetan; it means 'South Peak'. The summit is on the border between China and Nepal. After climbing Lhotse, the 36 year old Iranian mountain climber has joined one of the world's most famous groups of mountaineers known as the '8,000ers'.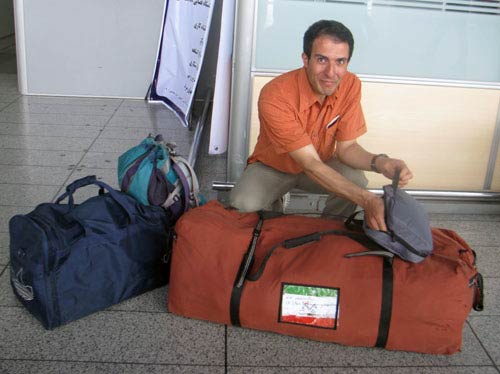 Are you planning to travel to Iran? Check out our Iran climbing tour.