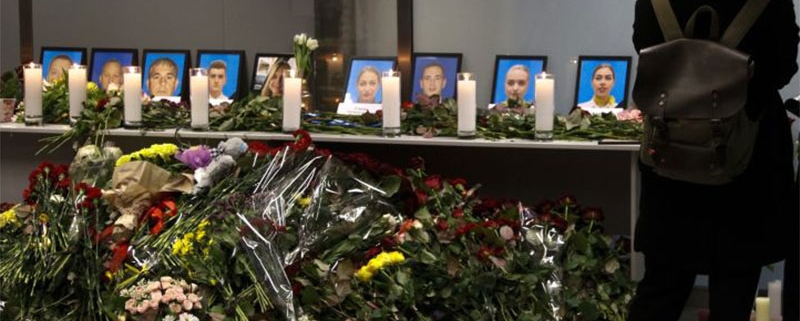 Seriously, what is happening in Iran?
The crash of the Ukrainian Boeing 737 in Iran, took-off from Tehran on 8 January, has raised a lot of concerns over safety issues of traveling to Iran. Unfortunately, the Ukrainian plane crash caused the death of 176 passengers and crew aboard, which has raised intranational tensions on media against Iran. Are you among those who have been frightened by the incident? Then, let's see what is really happening in Iran these days?
No doubt the disaster has touched us and has aroused our deepest sympathy; many Iranian authorities have called for the trial of all those accused of shutting down the passenger plane in error. Still, public anger erupted and there have been commemoration ceremonies all around the world for these victims.
Aviation incidents like the Ukrainian plane crash hardly happen in the world, but when they happen, they would deeply affect the public's emotions for some time. A heartbroken one occurred many years ago when the Iranian Airbus was shot down by US warship mistakenly above the Persian Gulf and caused all 300 passengers to die in 1988. Another one was a plane of Indian airline on the way from Toronto to Delhi which was exploded by a bomb and caused the death of 329 passengers, the police could never find the guilty person in charge of the bombing. However, the fact is that over the last two decades, aviation deaths around the world have been falling and its safety has improved. According to ICAO, The number of aviation accidents has been declined from 139 accidents in 2008 to 98 accidents in 2019, and fatalities have also dramatically dropped off over the last decade.
Talking about traveling and tourism, the industry is quite sensitive and could be influenced by any breaking news ranging from aviation incidents, political changes, social unrests, and epidemic natural disasters. These circumstances can intimidate potential visitors and significantly impact the flow of tourists to any destination.
As a potential tourist who needs to know exactly what is going on here and then decide about traveling to Iran, you should know that after a week, everything has gone back to normal. In spite of our struggling with the profound grief for all those passengers, life is going on, we go to work or university every day and there is nothing to threaten Iranians and also tourists here. If you have a call for traveling to Iran in 2020, you should know that we are still welcoming our dear guests from all over the world and hope the tourism industry to be flourished again in the region. Do not panic, Iran is safe!
https://irandoostan.com/dostcont/uploads/2020/01/Ukraine-plane-crash-in-Iran.jpg
600
800
Farima Fehrest
https://irandoostan.com/dostcont/uploads/2018/05/logo-idt2-09.png
Farima Fehrest
2020-01-18 09:50:39
2023-09-05 17:02:25
Seriously, what is happening in Iran?