No restriction for Americans to Travel to Iran
"Contrary to the Ministry of Foreign Affairs of the USA declaration of Iran avoidance of issuing visa for the American citizens, there has been no ban for the Americans who wish to travel to Iran after Iran twelfth presidential election", the vice-president of Iran Tour Operators Association said.
Mohammad Ali Vaghefi told ISNA that the process of issuing visa for the American citizens was banned temporarily during the twelfth presidential election of Iran, but it was lifted after the election and it has faced no problem afterwards. However, the process may take longer in some cases, regarding the Middle East security issues and as the result of USA government recent measures.
He said that issuing visas for the Americans takes an average time of one month, and it may take longer only in a few cases. He emphasized nearly all visa applications are accepted and so there is nothing to worry about.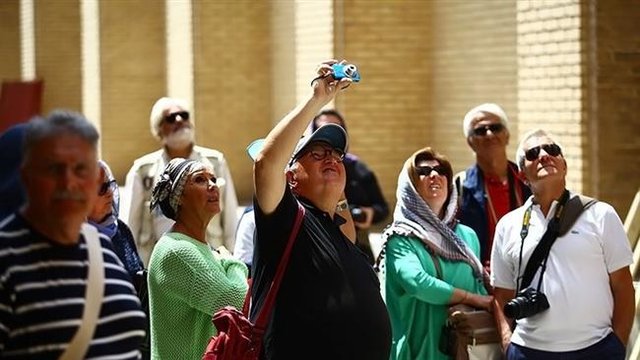 He also added the Canadian and English citizens have faced no problem for receiving visa of Iran in spite of lacking Iranian-Canadian consular services. In some cases, they may receive the visa even faster than the American citizens.
Mr. Vaghefi told ISNA each country has its own visa application requirements. Regarding political relationships between the USA and Iran and some political frictions due to the changes in the Middle East, Iran has to take necessary measurements in the process of issuing visa.
He said all the tour operators who are responsible for operating the Americans' travels to Iran will be informed if new bans are imposed on the issuing visa of Iran. But they haven't received any new agenda yet.
Mr. Vaghefi believes the longer process of issuing visa for the Americans goes back to paying more attention to check the documents. All responsible travel agencies and tour operators are requested to keep in mind the necessary considerations.
The US government has tried repeatedly to impose different restrictions on Iranian citizens for traveling to the USA. The Us President Donald Trump introduced travel bans to seven countries including Iran.
Not only the process of issuing the visa of the USA for the citizens of these countries experiences a more complicated longer process, but also they may be asked for presenting their social media information to the US Embassy or Consulate. Moreover, they are asked to present all information about their previous travels and their personal addresses during the last 15 years to the US Consular offices.
But Iran has tried to remain committed to strengthening ties with the international community.
Are you planning to travel to Iran? Check out our Iran tours.