Akbar Hashemi Rafsanjani Dies Due to Heart Failure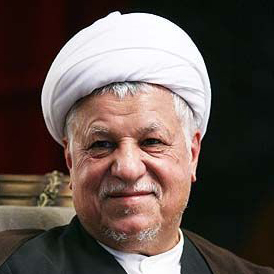 Ayatollah Akbar Hashemi Rafsanjani one of the founding fathers of Islamic Republic, former president, and the head of The Expediency Discernment Council suffered an acute myocardial infarction and did not survive despite efforts by doctors to save him in a hospital in Tehran on January 8, 2017.
Rafsanjani was born on 25 August 1934 near the city of Rafsanjan in Kerman province. He studied theology in Qom with Ayatollah Khomeini and they started the movements for the 1979 revolution. He was imprisoned for more than four years under the Shah.
After the Islamic revolution, he became one of the members of the Council of Islamic Revolution and the "eyes and ears" of Ayatollah Khomeini. He was the commander in chief of armed forces in the last year of Iran and Iraq war (1980-88).
Ayatollah Rafsanjani became the president of Iran in 1979 in a time that country was in major damage after the revolution and eight years of war. He appointed progressive economic policies and supported the private businesses against the state-owned sectors. This policy plus doing major improvements in the infrastructures saved the economy and lifted the general condition of the country so high that he was known as the 'General of Reconstruction and Reform of Iran'. Among his great legacies is the foundation of the Islamic Azad University.
Mr. Hashemi Rafsanjani was a prominent figure throughout the history and his death is a great loss for the government and people of Iran.
Iran government announced three days of mourning and Tuesday, his funeral, is a public holiday. His body is taken to Ayatollah Khomeini's house in Jamaran in Tehran where his family and the government figures will go for the last visit to say goodbye.
His body will be buried in the Mausoleum of Ruhollah Khomeini tomorrow.
Words cannot express our sorrow for this great loss and we extend our most sincere condolences to his family with a heavy heart.
God rest his soul!